Modern Greek Mosaic Paintings – Nikolas art Athens
The newest creations of Nikolas Georgoudakis: Mosaic paintings!
The pieces of ceramic tiles of different sizes are hand-painted with acrylics and composed to an extremely decorative wall hanging with modern Greek themes.
The art tiles are stuck on a stable wooden board. The paintings have a size of approx. 30 x 40 to 40 x 60 cm. On order we also produce other formats and forms, such as mosaic paintings as mirror frames, etc.
The decorative wall hanging at home, e.g. above your fireplace, or at your business premises (reception area, hotel, restaurant, shop, etc.) will inspire you and your visitors!
All paintings are unique originals!
---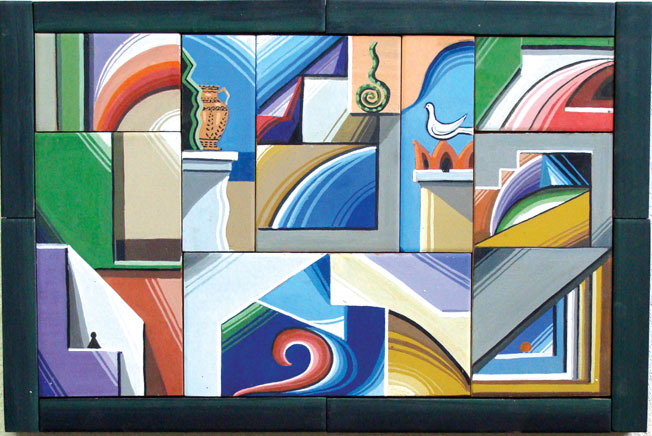 Mosaic Paintings



Gallery Mosaic Paintings


---

Gallery All Paintings