Special Products for Creative Individualists - Nikolas art Athens
You are creative, you have an artistic vision. We process and develop your idea into an art product!
The target groups here comprise private individuals, companies, associations and public institutions which wish for a specific purpose an individual, artistic, decorative item.
Private individuals who want to translate their own personality into designing their own living space. Or people who want to surprise individuals or groups with a special gift.
Companies, hotels, restaurants, bars or shops (flower shops, wine stores, boutiques, etc.) that want to give a special touch to their business premises. Or companies which would like to use works of art as gifts for special occasions (anniversary celebrations, fairs, congresses, events, promotional gifts, gifts for employees or customers, etc.).
Associations which would like to sell their own objects of art for financing a certain project (club financing, financing of sports devices, financing of a church, etc.). Or clubs which want to endow themselves.
Public institutions (schools, theatres, etc.) that need a special gift for a graduation, an event or a première.
You decide about the subject and design, about the size and materials, about the colours and painting technique.
The basis for a successful collaboration is a detailed clarification of your ideas and needs. We shall be pleased to advise you in a personal discussion and work out your individual solution.
---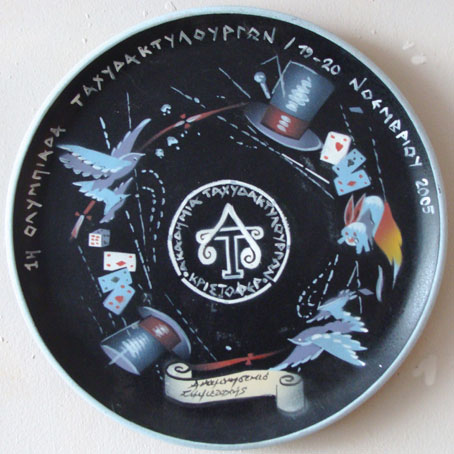 Special Products


Gallery Special Products
---

Gallery all Products