Hand Painted Ceramic Plates - Nikolas art Athens
We offer our hand painted ceramic plates, with our own designs, in five different sizes: From 16 to 32 cm in diameter. They are painted with acrylic paints and have a blue or orange background. The respective motives correspond to the appropriate sizes.
Although we offer several hundreds of motifs, orders with special, new motifs are possible.
A decorative wall hanging - manufactured by ourselves in Greece.
---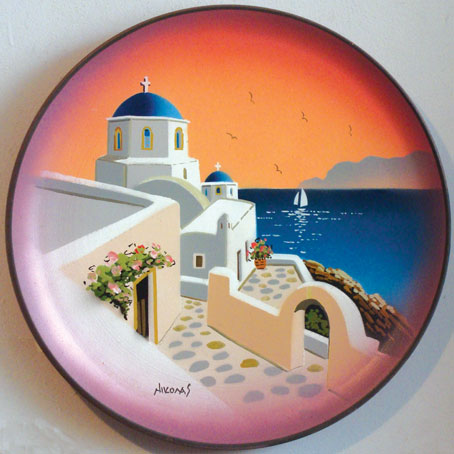 Alpha
Ø 32 cm


Gallery Plates Alpha
---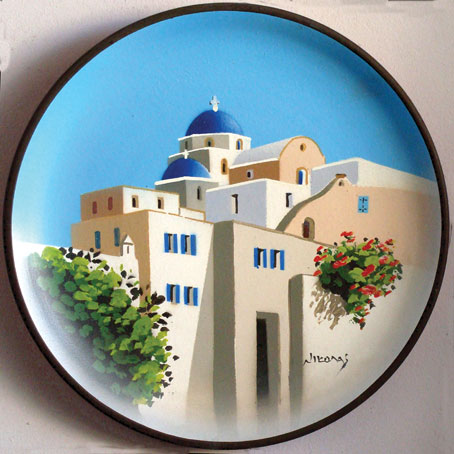 Beta
Ø 28 cm

Gallery Plates Beta
---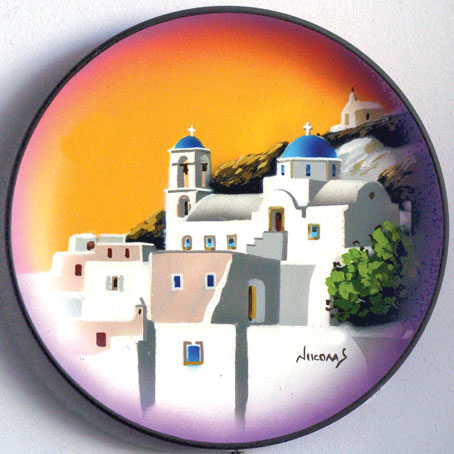 Gamma
Ø 25 cm

Gallery Plates Gamma
---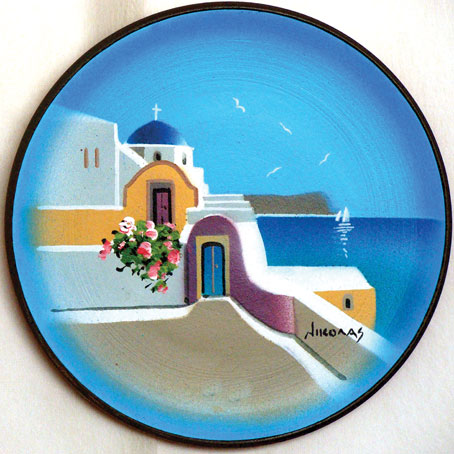 Delta
Ø 20 cm

Gallery Plates Delta
---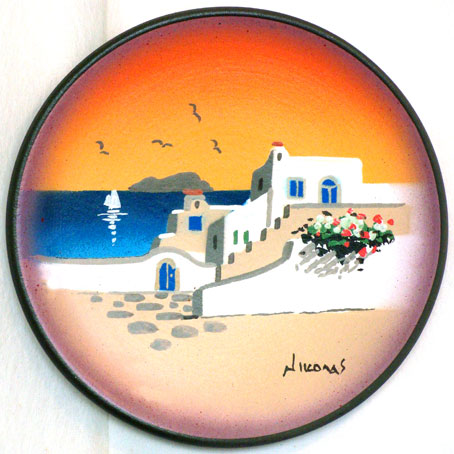 Epsilon
Ø 16 cm


Gallery Plates Epsilon
---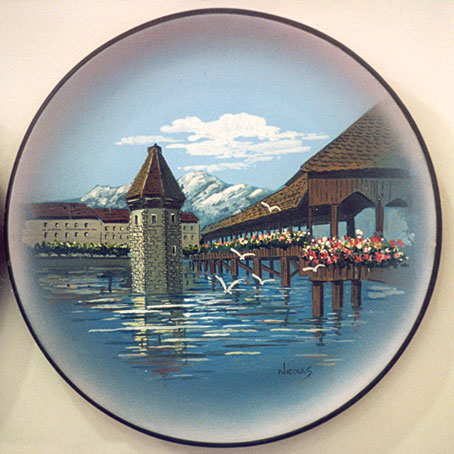 Swiss Selection



Ø 28 cm



Gallery Plates Swiss Selection

---

Gallery All Plates